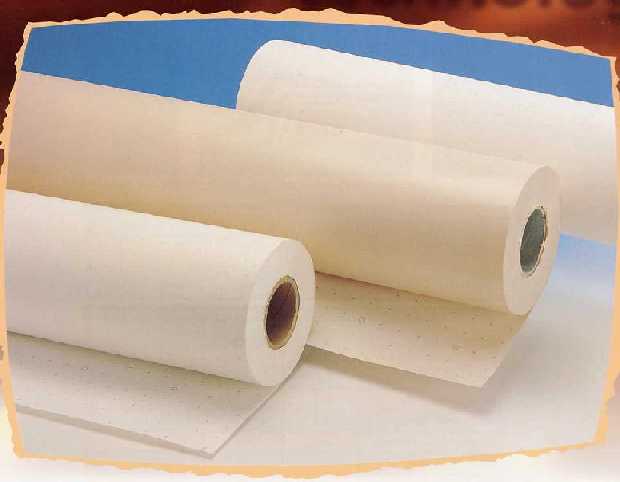 Cutting Room Papers
---
Please press on the links for details
WHAT IS A MARKER DRAWING PAPER?
The process of placing the pattern pieces of a garment and its sizes on the fabric, which will be used in production, is called marker making. Different techniques are used to get the minimum waste. The resultant picture is called the marker. The layers of fabric are spread according to the length of that marker. Especially today the importance of marker making is increasing rapidly because of the high raw material prices. The marker drawing paper is used by CAD/CAM System plotters for output or by marker makers in the cutting room for more accurate and efficient placements. The paper widths vary according to the fabric widths and they are produced in bobbins of approx. 250-m. length

HOME
For more information please send e-mail to
info@konsan.co.uk or contact us from our address and numbers.